Medium Seasonal Arrangement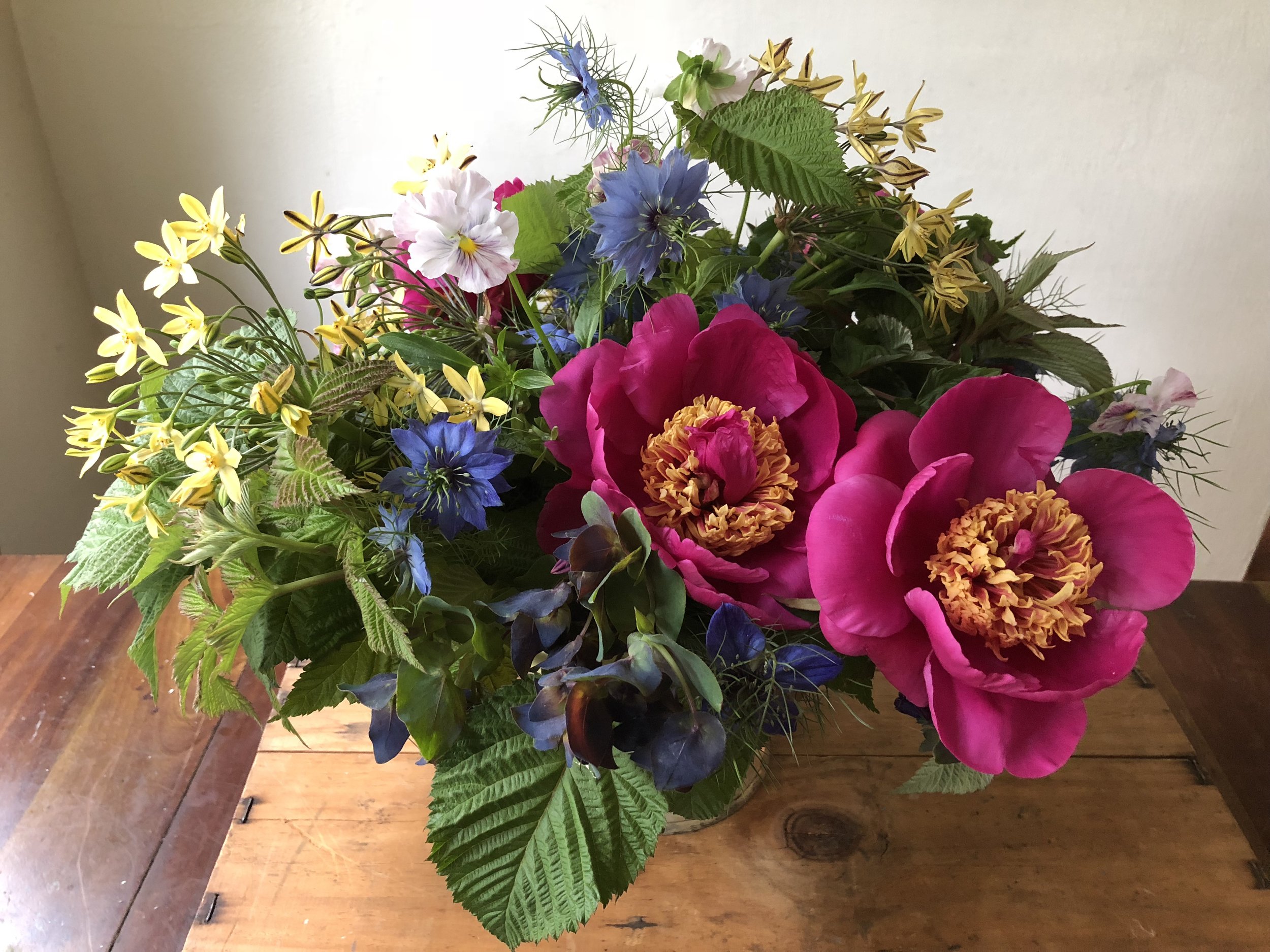 Medium Seasonal Arrangement
An arrangement of cut flowers and textural foliage in an opaque vessel. Fortunate Orchard uses exclusively U.S. grown and gathered material, sourced from the west coast or the Fortunate Orchard garden. This ensures that each arrangement is unique and reflects our season.
Arrangements will be designers choice. We welcome input regarding color palette or mood. The medium arrangement is approximately 12" in diameter, a lovely centerpiece for a smaller dining table or a coffee table
Delivery is available within Seattle for $15 or pick up at the Fortunate Orchard south Seattle studio can be arranged. Deliveries are made Monday though Friday and we request 24 hours notice. Please leave delivery address and instructions along with any short message to the recipient in the 'notes' section at check out. Thank you!